Check out some hair photos of my wonderful clients!
Check out these transformations by dragging the slider!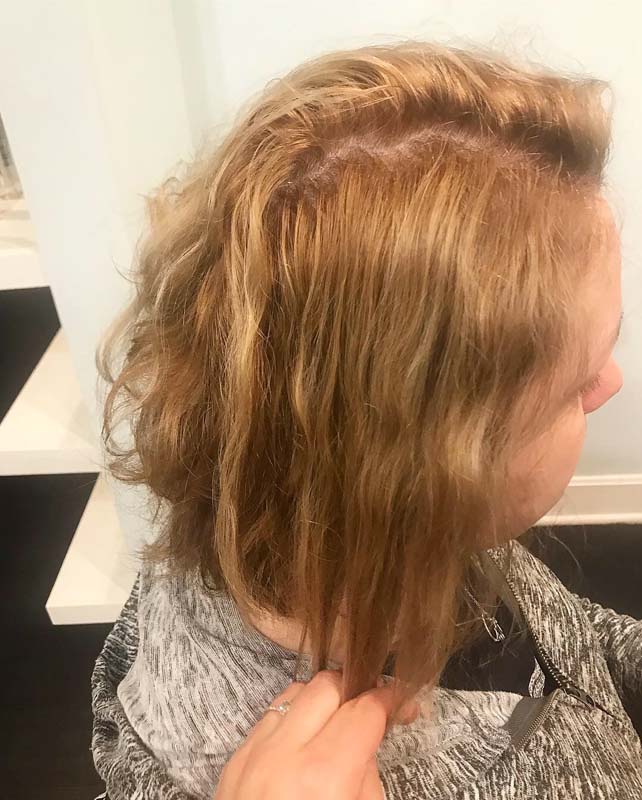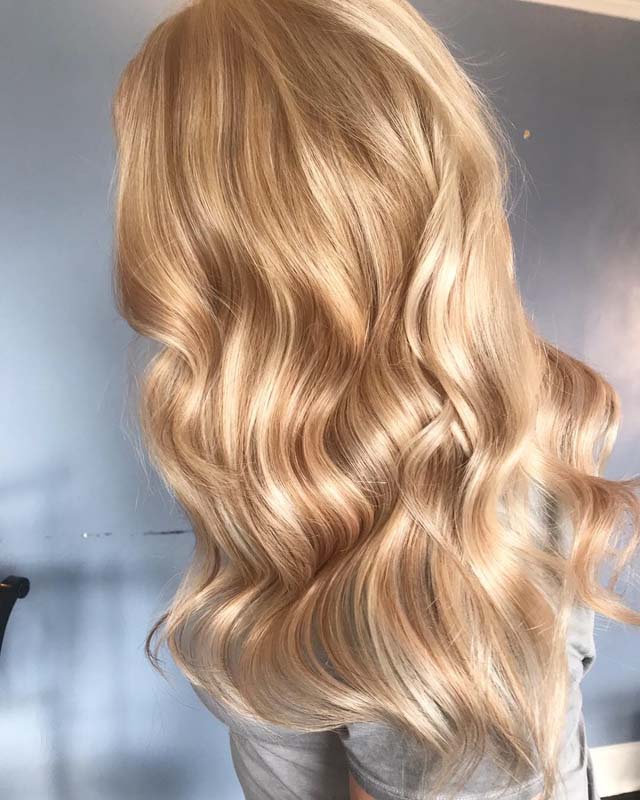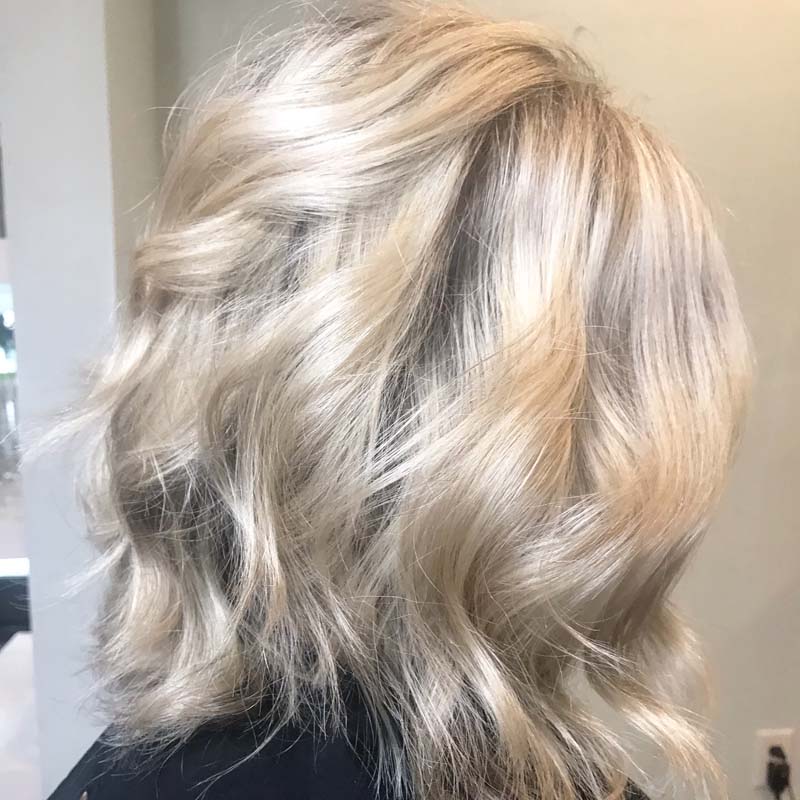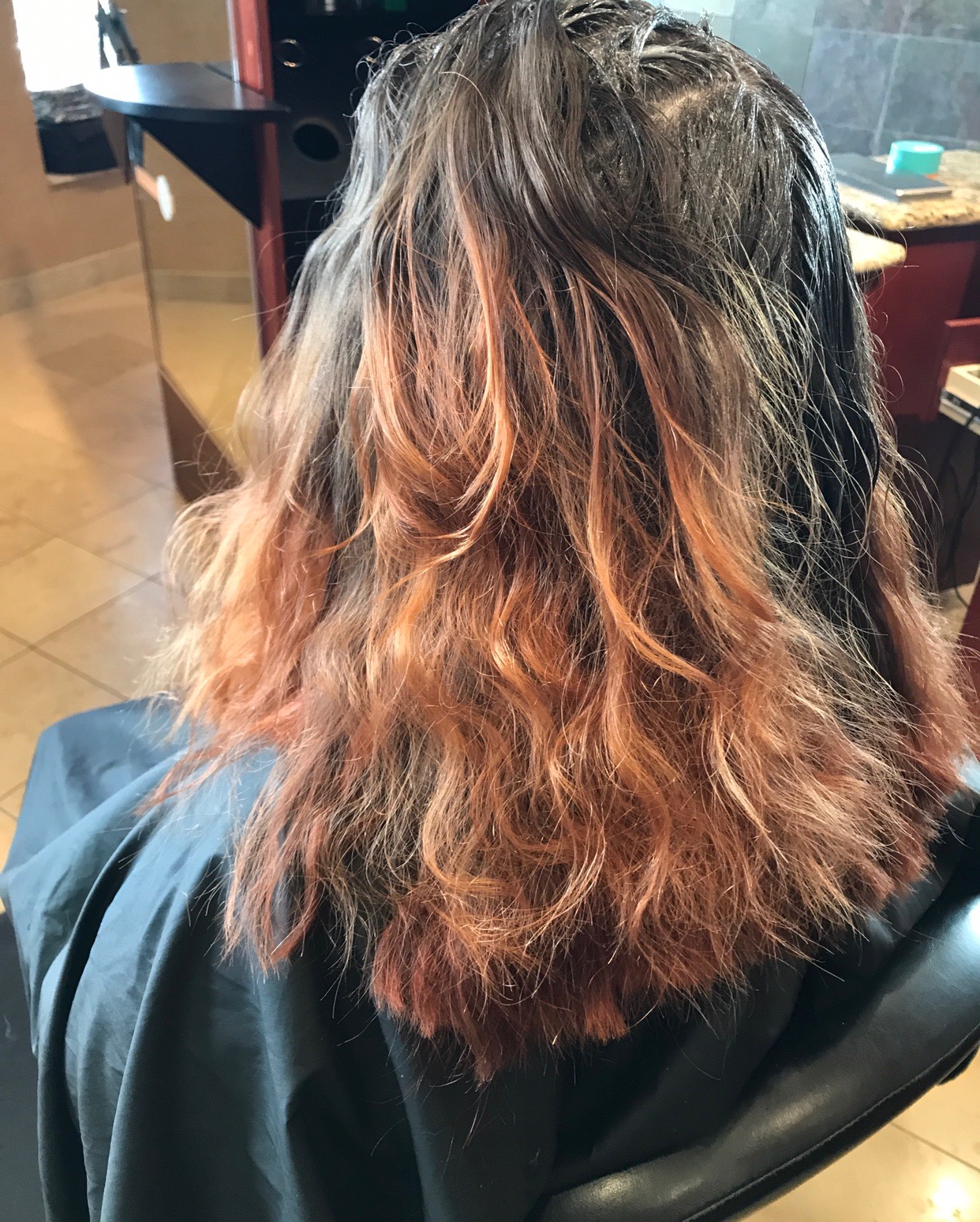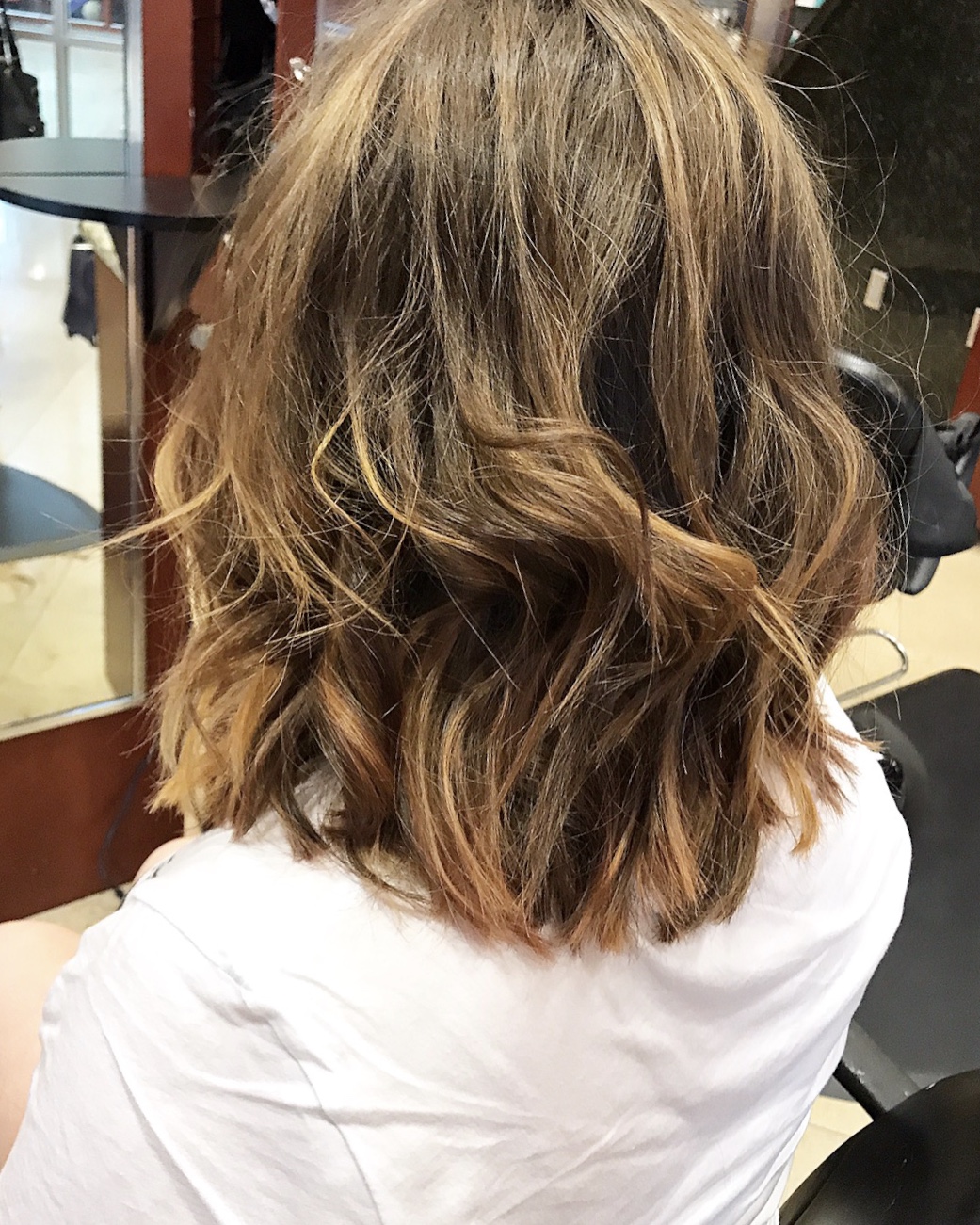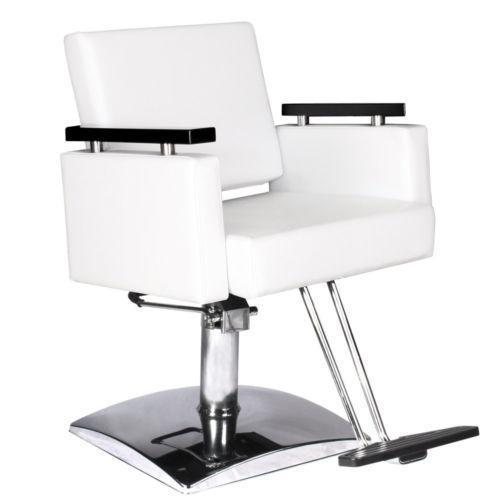 The chair is waiting for you!
*Color service times vary by individual and can't be booked online. Please call or text to book color appointments.
Enter the Season in Style!
Are you looking for a new look? You don't always need a pair of scissors to make a complete transformation. Color, whether it be ombré, balayage, highlights or corrective color, can highlight natural beautiful features and complement or even change the appearance of your complexion. This is why color excites me and is one of my favorite services to perform.
Women, men & children's cuts
You will enjoy a soothing shampoo and conditioner, relaxing scalp massage, precision cut, and a tailored styled finish.
Dry cutting is great for all textures, curly, wavy or straight.
Dry cutting reveals a client's natural texture with no surprises – this means cowlicks, movement and density. Dry cutting allows you to specialize and customize each cut. After all not one head of hair is the same so why give anyone the same cut?
Traditional highlights are never out of style. You can achieve multiple levels of dimension with highlights, lowlights, and babylights. If you want to lightly brighten up your hair a partial highlight or babylights may be suggested. Highlights can come in all forms and colors to suit any client and their needs.
Tape in extensions are the newest and most luxurious hair extension trend on the market. Tape in hair extensions are thin tape wefts, that get "taped-in" in between your own hair in "sandwich" like bonds. It is the most requested hair extension method in salons worldwide. This method is 100% natural, requires no tools or chemicals, and lasts between 6-10 weeks with 2 months being the norm and the hair is reusable! It usually takes less than an hour to apply an entire head. Tape-in extensions can be used to increase volume, add length, add fun bright colors, or used as a zero chemical highlight option. Thick luxurious hair always creates a brilliant youthful look. More questions? Call to schedule your free consultation.
Ombré takes its name from the French meaning "shadow" or "shade." Ombré starts with a dark root melting to lighter ends. It's a lower maintenance color with just a root retouch suggested for follow-up appointments.
Balayage is a French word for "sweeping." A hair painting technique is used. A more natural highlight is achieved and usually sweeps to lighter ends. Balayage is free flowing and usually looks best on medium to long length hair. Balayage is a lower maintenance color and is currently one of the highest trending color techniques.
Onsite / event hair & makeup
The trials are provided in a relaxed and calm environment. I make sure to take enough time to get to know you, understand your tastes and tailor my techniques to meet your exact hair and makeup needs.
I am equipped at doing both hair and makeup for small parties and have a team of amazing assistants to also accommodate larger parties. We can host your party at our relaxed salon or offer onsite services.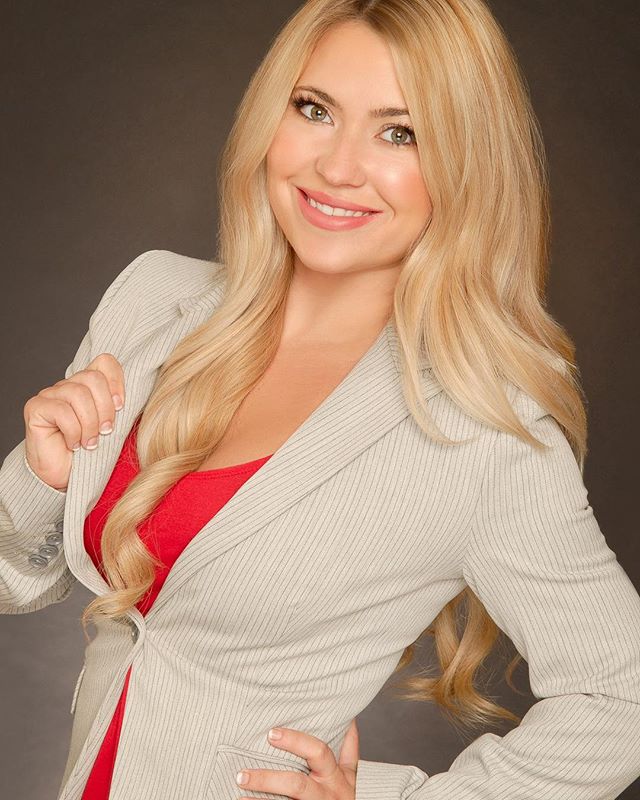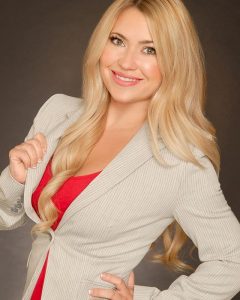 I understand that everybody is different and each clients' tastes will be different when seeking beauty services. I listen to my clients and listen to all of your needs.
I am fully trained and attend regular training courses to keep up to date with trends, techniques and styles. I have been in the cosmetology business for over 10 years. I'm originally from Cincinnati and have traveled the country specializing my trade. I have experience in weddings, fashion, film, and production. I've worked on films such as Emilio Estevez "The Public", Joe Berlinger "Extremely Wicked, Shockingly Evil, and Vile", and Tim Sutton "Donny Brook" just to name a few.
I take pride in my community and am actively involved in it. Since 2009 I have volunteered for The American Cancer Society's Look Good Feel Better program. The program helps women with cancer manage the beauty changes that may come with it. I am blessed to be able to service all of these amazing women.
Salon life is one of the biggest joys. I enjoy the one on one experience with all of my clients. I genuinely care about every head of hair that is in my chair! I specialize in balayage, highlighting, corrective color, Remy extensions, and dry cutting. I offer a full list of services and special event on-site services.
I welcome all new clients and am confident that I will be able to get a clear idea of your vision and make it come to reality!
– Shay Neuhaus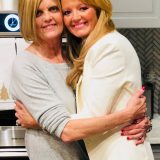 Shayla has been doing my hair for a few years. No one has come close to satisfying my hair color and style as her. I highly recommend her. You will be happy!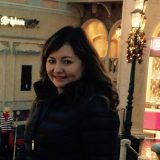 Shay is a professional hairdresser and very diligent and friendly. I like her kind attitude and valuable advice. She listens attentively to what the client wants regarding color and shape. With just my second appointment, I already told Shay that "my hair is in her hands." I absolutely trust her!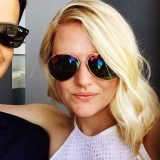 Shay is a fabulous stylist! She truly listens to what her clients want. She always does an amazing job with my blonde highlights and color. I am constantly impressed with her talent and professionalism. Shay is so easy to talk to and creates a great experience with each visit!
Shay is an amazing stylist. She has the unique gift of producing a great cut that fits my face and personality. Not to mention her keen eye for color; it has been a life changer for me!
Partial Foil, Color & Cut
100% Remy Tape-In Extensions
Call for full cost & to schedule free consultation
Installation Starting at $200
Onsite / Event Hair & Makeup
Starting At…
Frequently Asked Questions
Cash, check, credit card and Venmo are accepted.
I do accept walk-ins; however, it is always best to schedule an appointment to ensure there will be enough time.
Have questions or comments?